Mark Zuckerberg's flagship company Meta has been slowly taking over the internet. Meta now owns Facebook, Instagram, Messenger, Threads, and WhatsApp, meaning that Zuckerberg almost holds a complete monopoly over our most popular online spaces. In a new move, Meta has announced chatbots with a 'personality', further expanding Zuckerberg's influence over the digital realm and competing with Elon Musk.
One project wary of Mark Zuckerberg's ever-expanding empire is the new presale cryptocurrency Doge Uprising ($DUP). This coin takes us to 2045 and imagines a world where Zuckerberg has launched a technocratic rule. He's expanded his online surveillance to the physical realm and has the world in his grasp.
Weaponising his oppressive vigilance, Zuckerberg has stolen our freedom and ignited an uprising. At the heart of the revolution are the Doge Mechas, colossal machines created by the rebels to end Zuckerberg's tyrannical rule. At the core of these Mechas is one powerful tool – the $DUP token.
Should We Be Afraid Of Mark Zuckerberg?
Although Doge Uprising's Whitepaper tells a fictional story – it might not be miles from reality. Mark Zuckerberg has made some ominous moves recently that shouldn't be ignored. Meta is reportedly creating dozens of chatbots with individual 'personas'. These are aimed at younger users in an attempt to maintain engagement on its social media platforms.
The chatbots include some that will improve productivity, others that will help with coding, as well as a celebrity-specific tool that will help chat with fans. It's evident that Zuckerberg is afraid of losing his grip on the digital realm and is doing everything he can to take the power back from Elon Musk.
At a gathering convened by the US Senate leader Chuck Schumer, tech industry experts urged for a balanced approach to AI regulation. Zuckerberg countered these concerns by stating that the only issues with AI are 'safety and access', and that the Senate should 'engage with AI to support innovation'. It's clear that Zuckerberg is on a mission to drive his AI chatbots further into our everyday lives, for better or for worse.
Zuckerberg has further expanded his Meta-empire with a recent release of Meta Quest 3 headsets, which blur the boundaries between virtual and reality, letting people see the outside world while immersed in a virtual experience. By obscuring this distinction, Zuckerberg is letting his influence over our digital lives merge into the physical, increasing both his influence and pool of data collection.
Zuckerberg: The Perfect Villain?
The entrepreneur was recently named, alongside Jeff Bezos, as a billionaire investing in anti-ageing technology to artificially lengthen his life. Zuckerberg and his wife are the co-founders of The Breakthrough Prize, which awards $3M every year to any scientists who make 'transformative advances' toward 'extending human life'.
With these technological advances in place, he could be setting himself up to become the perfect tech villain in 2045, as described by the new cryptocurrency presale Doge Uprising.
Join The Uprising Today
Doge Uprising could be ahead of the game, tearing down Zuckerberg – the dangerous tech mogul of the future. Meme coins are back and this one hits the ranks with a vengeance. With some coins like PEPE making it to the top 100, this is the perfect time to jump on a project with a strong roadmap and a passion for change.
Doge Uprising stands out from the crowd with a defiant spirit, immersive story (with a manga in the works) and the unforgettable $DUP token driving it all.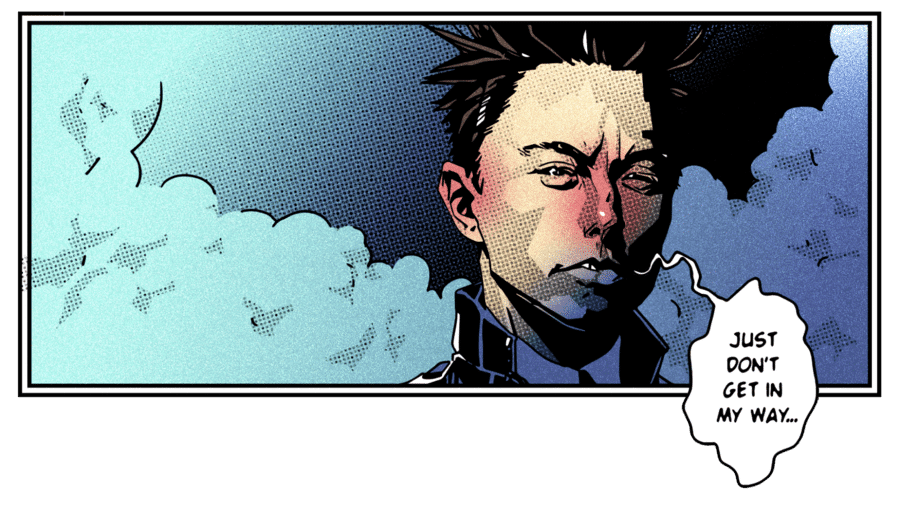 The time for compliance is over, join the project and take part in shaping the uprising here:
Doge Uprising ($DUP):