Cryptocurrency prices reacted positively to the Federal Reserve's latest decision on interest rates on Nov. 1.
Defi tokens like AAVE and Uniswap (UNI) led the way, rising over 20% in a moment. AAVE rose to $98.13 and Uniswap's UNI rose to $4.80. These tokens are thriving due to the overall significance of the cryptocurrency rally.
In the case of Uniswap, the rally means demand for cryptocurrencies will increase as investors try to follow the crowd. In the stock market, it was already seen Coinbase's share price skyrocketed this week. When writing, UNI trades at $4.65, up 13.6% in 24 hours.
Likewise with AAVE: as cryptocurrency prices rise, there is a possibility that demand for its lending projects will continue. Indeed, the total value locked in many DeFi protocols has jumped, according to DeFi Llama. Now AAVE is trading at $94.21, up 14.11% in 24 hours.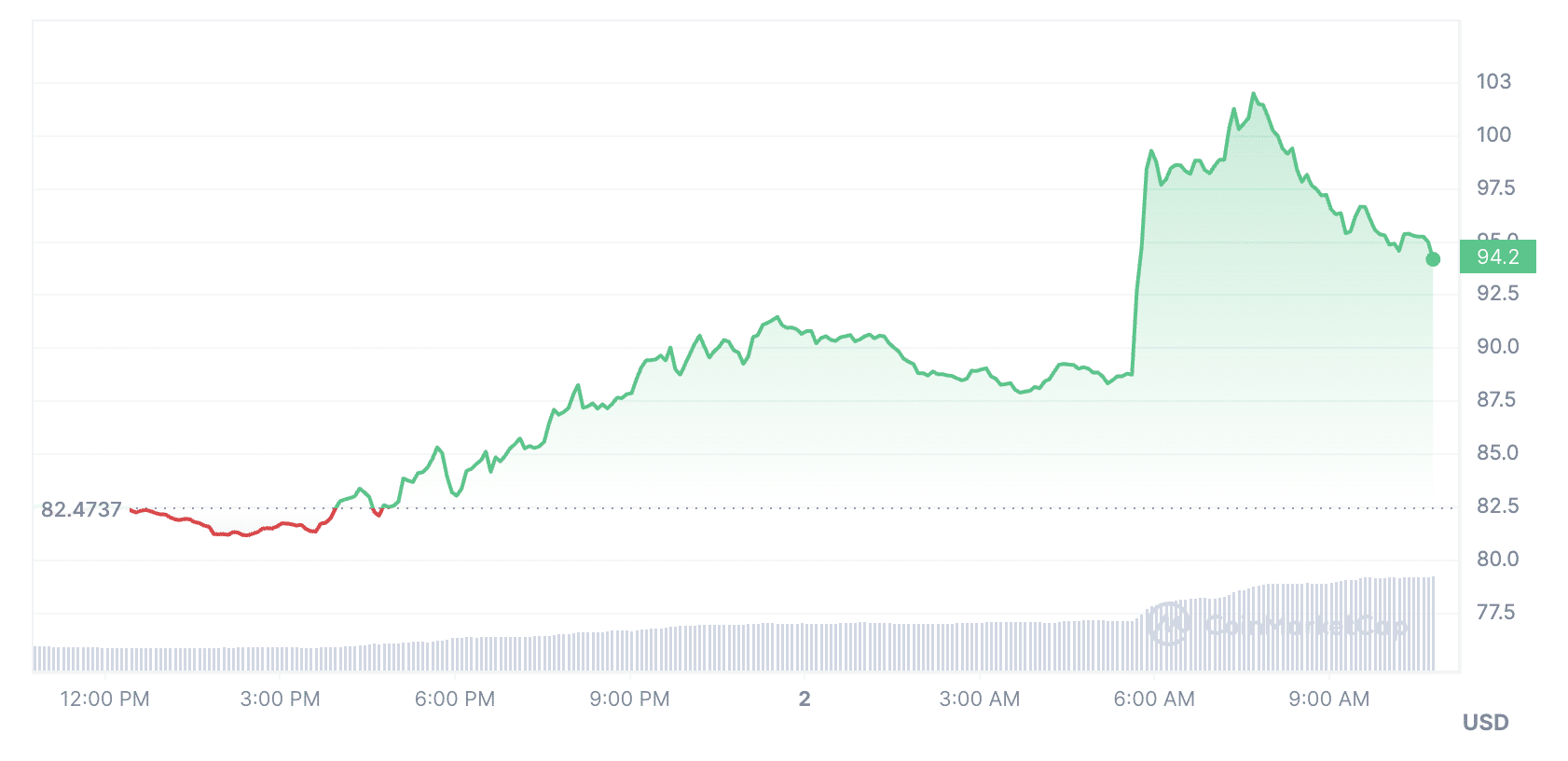 The rise in altcoins comes after Bitcoin went higher on November 1st. At that moment, BTC approached the $36k level, near which the coin was last in May 2022. Afterward, Bitcoin entered a correction.
Bitcoin rose amid the US Federal Reserve's decision to leave its key interest rate unchanged for the second time. Refusal to further increase it is a positive signal for the market. Such actions may indicate that a rate-cut period is approaching.
Follow Us on Google News