Solana SOL token symbol in soap bubble. The financial pyramid will burst soon and destroyed. Vector illustration.
Solana's Cypher Protocol has been exploited for $1 million, leading to a freeze in the smart contract and a community outburst.
Cypher, one of Solana's fastest-growing protocols, is negotiating for the return of funds, raising concerns about Solana's reputation and potential risks.
---
Cypher, the Solana (SOL) blockchain's Cypher Protocol made headlines on August 7 after an exploit that led to up to $1 million in losses. The incident has prompted the network to take actions towards recovery.
Cypher Protocol's Exploit and Reaction
Solana blockchain found itself at the center of attention on Crypto X when Cypher, one of its protocols, was exploited for $1 million. The network immediately froze its smart contract to pave the way for interventions, aiming to recover the stolen funds. The Cypher Protocol appealed to the exploiter for negotiations, outlining "potential next steps."
Cypher has has experienced an exploit/security incident. The smart contract has been frozen.

The team is currently working with individuals and investigating

To the hacker: We are writing to see whether you would be open to speaking with us about any potential next steps.

— cypher ©️ (@cypher_protocol) August 7, 2023
>> Buy Solana (SOL) quickly and securely with PayPal, credit card or bank transfer at eToro. Visit Website <<
Crypto researcher Messari confirmed the news, reflecting on Solana blockchain's recent accomplishments, including its total value locked (TVL) growth of 15% in July to $310 million. This achievement stood out in comparison to declines recorded by major blockchains like Ethereum, Binance Smart Chain, and others.
Details and Community Backlash
Unconfirmed reports suggest that the exploiter may have used Binance exchange both for funding their wallet and cashing out, leading to appeals for assistance from Binance's CEO, Changpeng Zhao.
Cypher's position as one of the most advanced Solana-based protocols, offering incentives to traders and depositors, made the incident even more significant. The protocol's freezing has triggered criticism from the Solana community, casting a shadow on the network's previously good standing with users.
Liquid Staking Criticism and Possible Resolutions
This exploit has attracted attention towards liquid staking on the Solana blockchain, with some victims holding out hope for recovery. Negotiations are ongoing, with objectives such as getting the bad actor to refund 90% of the loot for a 10% cut of the exploit. Such a deal would mirror what happened in the Curve DAO case, with the protocol potentially offering not to pursue prosecution or even proposing a bounty for information about the exploiter.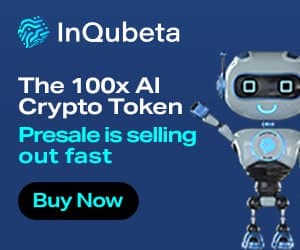 Fastest-Growing Protocol, A Bigger Picture
Cypher's growth as one of the fastest-growing protocols on Solana's blockchain can be attributed partly to its loyalty program, rewarding depositors and traders with points expected to lead to an airdrop. However, this exploit during Cypher's biannual hacker house mtnDAO, hosted in Salt Lake City, has raised serious concerns and queries about the future of Solana's blockchain and the potential risks involved.
Update
The smart contract remains frozen as the Cypher team, together with individuals, continues to investigate, seeking dialogue with the hacker about any possible next steps.
Best Crypto Exchange for Everyone:
Invest in Solana and 70+ cryptocurrencies and 3,000 other assets.
0% commission on stocks – buy in bulk or just a fraction from as little as $10.
Copy top-performing traders in real time, automatically.
Regulated by financial authorities including FAC and FINRA.

2.8 Million Users
Get Started
Crypto News Flash does not endorse and is not responsible for or liable for any content, accuracy, quality, advertising, products, or other materials on this page. Readers should do their own research before taking any actions related to cryptocurrencies. Crypto News Flash is not responsible, directly or indirectly, for any damage or loss caused or alleged to be caused by or in connection with the use of or reliance on any content, goods, or services mentioned.