We use affiliate links. If you buy something through the links on this page, we may earn a commission at no cost to you. Learn more.
CROWDFUNDING REVIEW – Does it ever feel like the cord you need goes AWOL, has become a Gordian Knot, or has the wrong connector? Argh! Take charge ( pun intended ) of your gadget juicing needs with Mobfree's XuperCable 3-in-1 Retractable cable!
What is it?
The Mobfree 100W 3-In-1 Retractable and 360 Rotating Fast Charging Cable is a three-tipped (USB-C, Micro USB, and Lightning) cord used for supplying power to electronic devices.
What's in the box?
Retractable cable (Nothing else is needed)
Hardware specs
100 Watts maximum power
Can charge three devices simultaneously
Built-in circuitry for safe power management between the supply and load
75 to 175cm (29.5 to 5.7ft) adjustable length
Tangle free
An adhesive base secures the cord for stationary use. Easily removable to prevent surface damage
360 ° swivel base
Up to 480Mbps data transfer
Weight: 138 g (4.9oz)
Dimensions (body): 80 x 77 x 30mm (3.16 x 3 x 1.17 inches)
Cord length from the body to the supply plug: 53cm (20.9 inches)
Cord length from the body to the plug tips: 120cm (47 inches) maximum
Length including body: 181cm (71.2 inches)
Design and features
The XuperCable arrived in a simple padded bag with no bumps or bruises. There was no manual, but you shouldn't need one. It works predominantly the same as every other cable you have.
The housing feels solidly built with a pleasant silky feel.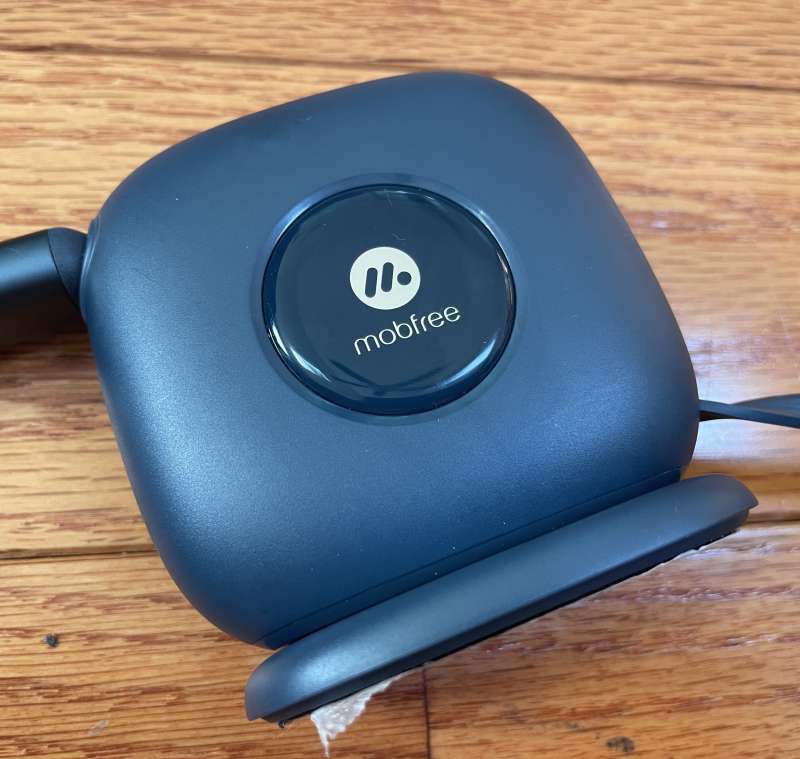 The base can be rotated 360° with detents every 45°. Each position locks firmly in place preventing unexpected movement.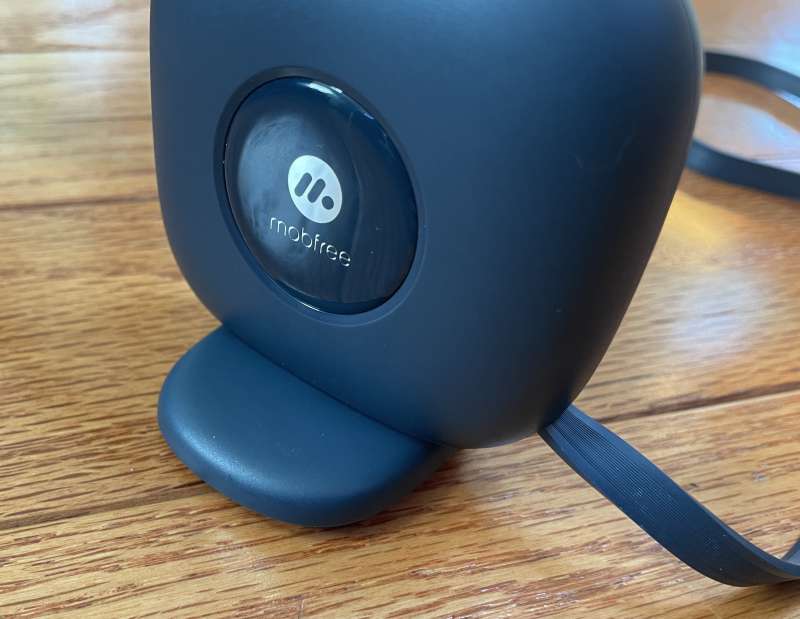 Should you want to leave the XuperCable in a stationary location, an adhesive pad sticks firmly to a non-porous surface. I can't express how much I love this. If you've ever had your cables magically disappear, having one that stays in place and will be there the next time you want to charge your phone is priceless.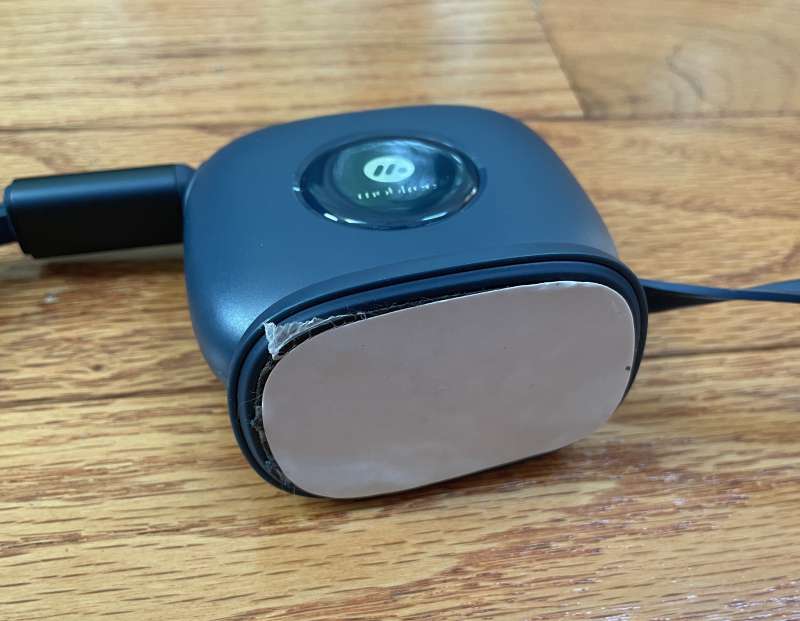 The XuperCable uses proprietary circuitry to supply a combined total of up to 3.5 Amps to the tips. You'll need to provide a USB-C power supply that can produce 100 watts to reach the maximum.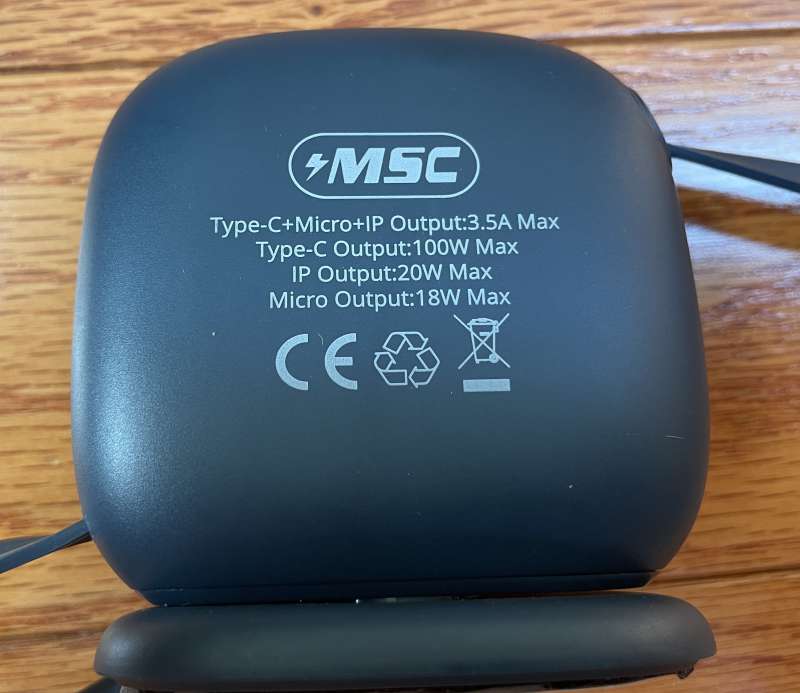 Each tip has MCU (master control unit) chips that provide only what the device needs. Pretty slick. If more than one gadget is attached, the others will experience a brief power disruption for the circuitry to adjust. Since the supply is shared, each subsequent connection will slow down the other ones.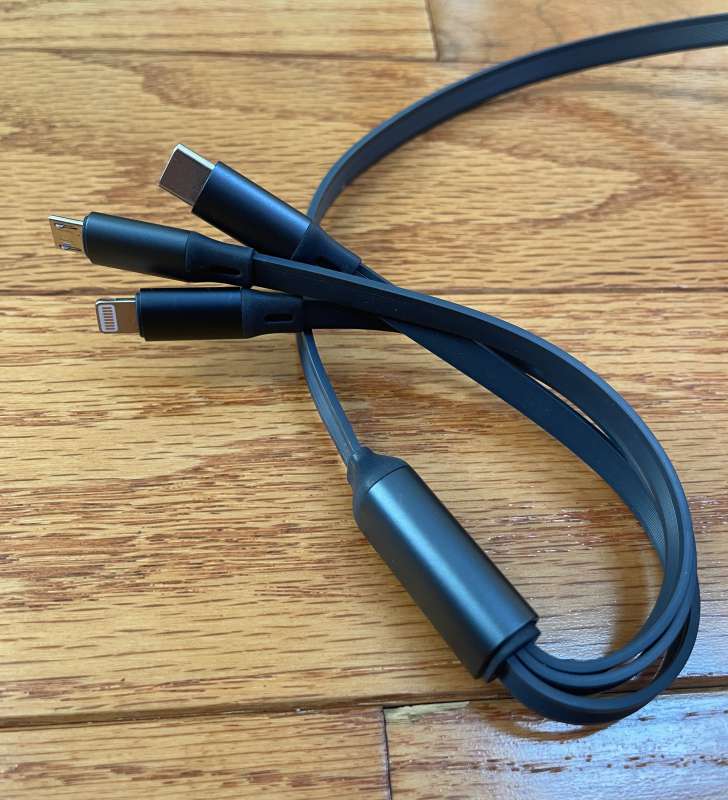 The cable feels heavy-duty (it's made of TPE plastic) and has copper wiring which should hold up well. According to Mobfree's documentation, it has been tested with 10,000 bends up to 90° to ensure longevity and can handle data transfer rates up to 480Mbps. The cable length from the base is 47 inches.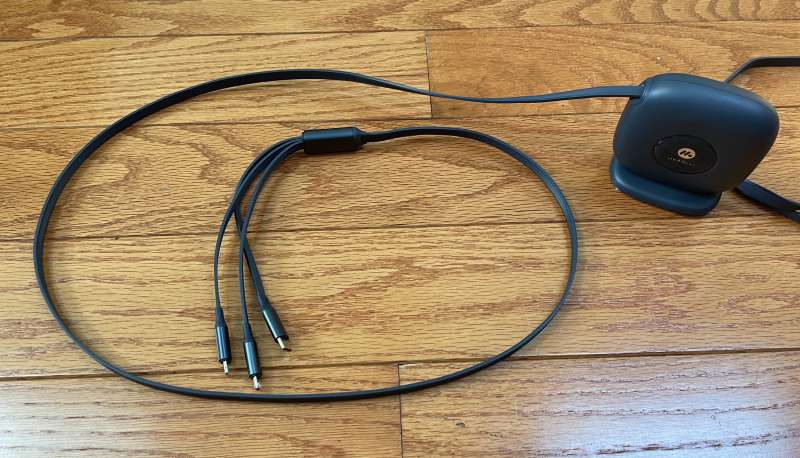 I am a big fan of retractable cords and have used many especially when traveling. There's nothing better than not needing to untangle a can of worms to plug into an airline seat USB port!  Most pull outward from a central hub and can become uncentered or break easily (been there, done that). Mobfree's design addresses all of these issues. Well done!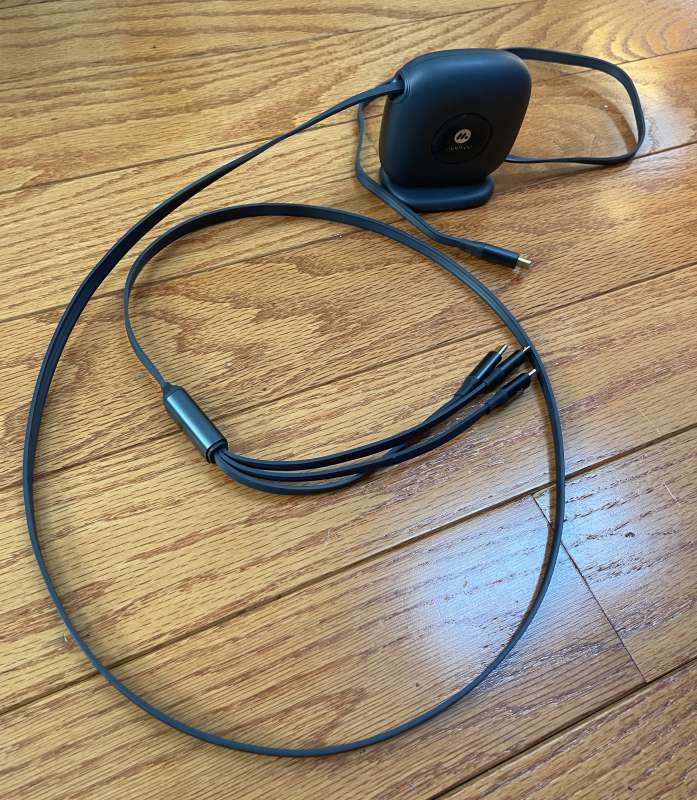 The supply end of the cable a USB-C plug is on the end of a 21-inch cord.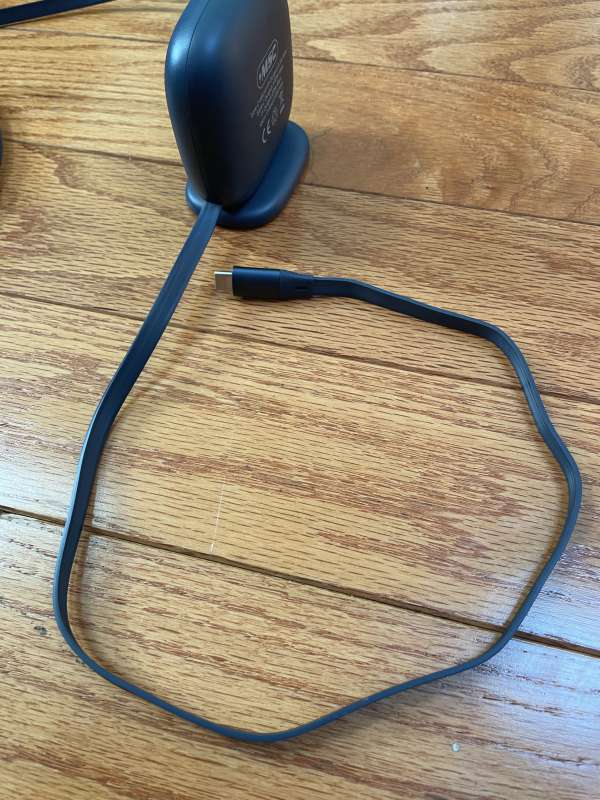 What I like
Reasonably priced
Extends in a single direction
Robust construction
Charging of multiple devices from a single cord
Intelligent power management
What I'd change
Final thoughts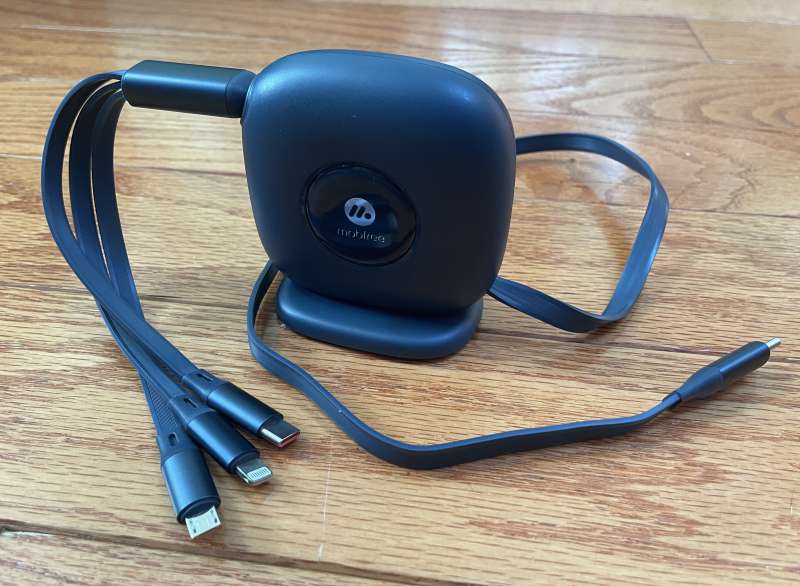 Sometimes charging cables are a royal pain. Sometimes I forget where I put them or… someone else does and helps themselves. Other times, I need to grab one quickly and find that they have been haphazardly entangled with others, or have the wrong interface. Mobfree's 3-in-1 retractable XuperCable addresses most of my wire woes in a sturdy, svelt, reasonably priced package. When the Kickstarter campaign starts, I'll be buying several more for my bedstand, travel backpack, computer desk, and sofa end table! Well done and thank you, Mobfree!
Price:  $26 or $62 for the cord and a 100W four-port GaN USB power supply. Delivery is expected in November of 2023.
Where to buy: Kickstarter
Source: The sample for this review was provided by Mobfree.